Health Freedom Resources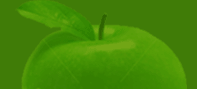 Warning Dangerous To Your Health
CELL PHONE EXPLOSION!!

There was an incident where a driver suffered burns and his car severely damaged when gasoline fumes ignited an explosion while he was talking on his mobile phone standing near the attendant, who was pumping the gas. All the electronic devices in gas stations are protected with explosive containment devices, (intrinsically safe), while cell phones are not.

!!! PLEASE READ YOUR HANDBOOK !!!

Mobile phone makers Motorola, Ericsson, and Nokia all print cautions in their user handbooks that warn against mobile phones in "gas stations, fuel storage sites, and chemical factories". Exxon has begun placing "warning stickers" at its gasoline stations. The threat mobile phones pose to gas stations and their users is primarily the result of their ability to produce sparks that can be generated by the high powered battery inside the phone.