View Larger Image

St. John's Wort Concentrate - 2 oz Dropper Bottle

SKU: SB:St John Con
Why You Need It
Only 2 Bottles Left!!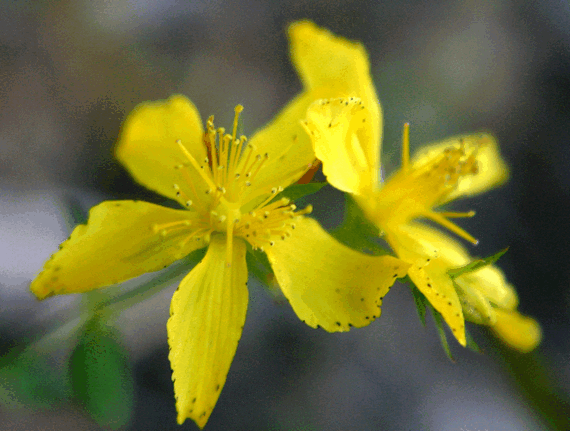 St. John's Wort works as an expectorant to help remove mucus from the lungs. It is useful in promoting wound healing, has antispasmodic properties and helps reduce brain fog. It is commonly used in support of a healthy mood and mental acuity.
Other actions attributed to St. John's Wort include use as a:
antibacterial
antiviral
antispasmodic
anti-inflammatory
nervine
astringent
Ingredients
Ingredients: St. John's Wort in a base of distilled water and certified organic GMO-free alcohol
Contains no sugar, no animal products, no GMOs and no fillers.
Suggested Use
Take 1 to 2 droppersful 3-4 times daily. May be taken under the tongue or in 2 oz. of water, juice or tea.
Precautions
Side Effects and Cautions
St. John's Wort may cause increased sensitivity to sunlight. Other side effects can include anxiety, dry mouth, dizziness, gastrointestinal symptoms, fatigue, headache, or sexual dysfunction.
Research has shown that St. John's Wort interacts with many medications in ways that can interfere with their intended effects. Examples of medications that can be affected include:

Antidepressants
Birth control pills
Cyclosporine, which prevents the body from rejecting transplanted organs
Digoxin, a heart medication
Indinavir and possibly other drugs used to control HIV infection
Irinotecan and possibly other drugs used to treat cancer
Seizure-control drugs, such as dilantin and phenobarbital
Warfarin and related anticoagulants.

Taking St. John's Wort with certain antidepressants may lead to increased serotonin-related side effects, which may be potentially serious.
St. John's Wort can cause many serious interactions with prescription drugs, herbs, or supplements. Therefore, people using any medications should consult their healthcare providers including their pharmacist prior to starting therapy.
Reviews
Add Your Review
Currently there are no reviews for this product. Share your opinion with others, be the first to write a review.
Add Your Review