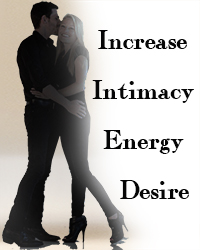 Herbs for Love
We've hand-picked these natural herbal products for you and your partner to enjoy together.
Whether it's Valentine Day, an anniversary or date night, natural products can enhance your experience by giving you herbal hormonal support, more energy, focused and relaxed attention.
When you share the pleasure of intimacy, it keeps love and attraction strong. Couples who enjoy making love and experience frequent orgasms are happier and healthier, both physically and emotionally.