Herbal Eyebright - by Dr. John R. Christopher
Usage
This formula is excellent for supporting the eyes.
Dosage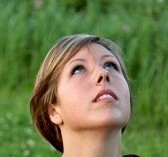 Make this into tea form and drink 1/2 cup a.m. and p.m.
Note: The FDA warns against any non-sterile application to the eyes as this may cause serious eye infection. The use of herbal dietary supplements for external application is prohibited by the FDA. This article is for educational purposes only.

From a question to Dr. Christopher: "I have been using the herbal eyebright for several months now. I have followed the instructions exactly. Is there anything else I can do to help speed this along?"
Answer: In order for any herbal combination to be effective, the body must be in good working condition. This would include using the lower bowel combination [Fen LB] and strictly following the mucusless diet. In addition it is also important to improve the circulation to the head area. This can be accomplished by laying your head down on a slant board each day. Gradually work up to 20 minutes twice a day. There is also a tendency for the eyesight to seem to worsen for a while. This is due to the toxins being released from the system and coming to the surface of the eye to be washed away. This also indicates that the lower bowel formula [Fen LB] should be used as a means for keeping the eliminative channels open. [NL 3-10]
Ingredients
One part each bayberry bark, eyebright herb, golden seal root, red raspberry leaves, and 1/8 part cayenne. [HHH p.190]
---
Get answers to questions about this article right now!
Call 727-443-7711 with any questions.
---
More articles about Eyebright:
How to Improve Your Vision Naturally - Discover a variety of natural ways you can improve your vision from nutritional and herbal supplements to eye exercises and more!

Eyebright Newsletter - Open your eyes to a healthier life with information on food for the eyes, helpful facts about eye health and more!



Warning: Cannot modify header information - headers already sent by (output started at /home/health95/public_html/Connections/HealthFR_NDB.php:9) in /home/health95/public_html/view_newsletter.php on line 109