Liquid Minerals - Who Needs Them?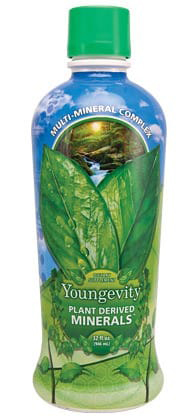 PREGNANT WOMEN AND THOSE INTENDING TO GET PREGNANT SOON.

Since most birth defects have been shown to occur during the first trimester of pregnancy, it's important for women to get plenty of minerals throughout their childbearing years. Mineral or Total Toddy can help the mom-to-be avoid the discomforts of pregnancy, including indigestion, cavities, back pain, and more.

BABIES AND YOUNG CHILDREN.

They are growing at a much, much faster rate than adults and therefore need minerals badly. The body needs minerals to bind with proteins and enzymes and build healthy tissue. Food allergies which trigger emotional tantrums and imbalance may also be due to deficiencies of minerals. For maximum growth, vitality, and emotional stability, give children the Toddies. Keep their growing chemistries in good shape.

TEENS AND YOUNG ADULTS.

Often taller children will get more cavities than smaller ones because growing bones will take calcium out of the teeth rather than get stunted! Avoid your child's depletions before adoloscence, and your teens will grow to their optimum height being healthier, less moody and strong. They'll also have other advantages; clear, healthy skin and good muscle tone - which improve their appearance to their peers (always an important consideration for this age group).

ADULTS.

Adults need minerals to maintain stamina in their work, to help their bodies fight the damaging effects of stress, and keep healthy. This is the time of life when prevention through adequate mineral and nutritional intake will provide for a long youth. Remember too, that sick and tired parents present stress and difficulties for their children, both genetically and environmentally.

MIDDLE AGED ADULTS.

As one matures the negative factors of aging can be handled and deficiency diseases avoided.. When the children have finally grown and left the nest, healthy parents can begin to travel more, start a new enterprise, or develop new lifestyles. What a joy it can be to experience one's prime without health problems!

RETIREES AND SENIORS, AND THE AGED.

Only 5% of retirees have a self-sufficient income to live on. Most are restricted to limited budgets and medical care through Medicare or Medicaid. So, nutrition is an excellent way to make the most of one's resources, and prevent needless suffering. Those who are already ill benefit from the Toddies, which support and increase the benefits of medications and surgical recovery.One can maintain youthful vigor and power in the golden years of personal development and adventure!

Click here to learn more or to order Plant Derived Minerals, or check out our Mineral Catagory Page for products that contain minerals.