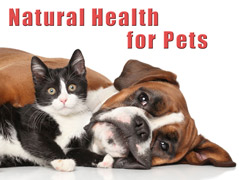 Herbal and Natural Remedies
can be used for pets too.
Herbs are eaten by animals in the wild when they don't feel well, or as a beneficial addition to their diet. You've probably seen your pet do this too.
Know more about using herbs and natural remedies to help keep your animal in good health.