Health Freedom Resources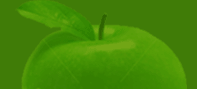 Our Natural Health Guides to Cleansing, Nutrition,
Herbal Support, and Natural Remedies
Cleanse & Detoxification Guides and Articles
Toxicity is one of the major elements of the health puzzle. Your liver, intestines (colon), kidneys, lymph and skin are all avenues of elimination to support for better health!



The Total Internal Body Cleanse: Your Passport to a Healthy Body
When you are fatigued, not functioning well or in pain, all your symptoms are usually connected to each other. There may be several other conditions, like sleeplessness, stress and food cravings, but they are connected. Likewise, more than one organ or body system are involved. That's because your body organs and systems work together and if one is compromised, it affects the others. This cleanse draws toxins from your major body systems so it unburdens every organ in the body. Read more...


Your Guide to Intestinal Cleansing
Understand the fundamental parts of an intestinal detoxification program. Start by cleansing, and make it easy to adopt lifestyle changes that will keep the digestive tract clean and fully functioning. Read about elements of a successful Intestinal Cleanse


Intestinal Cleanse 1 - The First Step to a Healthy Body
helps cleanse and strengthen the intestinal tract, including the colon. Use it when feeling constipated and want to improve your elimination, feeling low energy, or tired early in the day, if frequently ill or not fighting off infections as well as you should. Read more...


Intestinal Cleanse 2 - An Essential for Detoxification
A residue or accumulation of stored toxicity can have a negative impact on your health and energy. A deep-cleaning formula will absorb these toxins, pull them from your intestinal tract walls and move them safely out. Read more...


Your Guide to Liver Cleansing Part 3: Part 3: How to Cleanse Your Liver, A Nutritional and Herbal Liver Cleanse Program


Parasite Cleanse - Three Red Flag symptoms you thought were something else.
How do you get them? What can I do about it?






Natural Remedies
Nutritional Power
our recipes section, moving it to our blog with new and updated recipes for cleansing, healthy eating and tips for boosting nutrition & flavor. We are rolling out our recipes day by day, so come back often to find new recipes we have added, including cleansing and nutritious soups, yummie smoothies, paleo recipes, veggie dishes, egg dishes, vegan nut and seeds recipes, delicious salad dressings, and healthy†gluten-free desserts.

We are not the diet police. Whether you eat paleo, raw vegan or somewhere in between, we have some recipes for you to expand your meals,†and learn new ways to add more spark, flavor and nutrition to your foods. We want to help you make and enjoy delicious whole foods.
Recipes
Health Info Blog and Archives
Product Categories