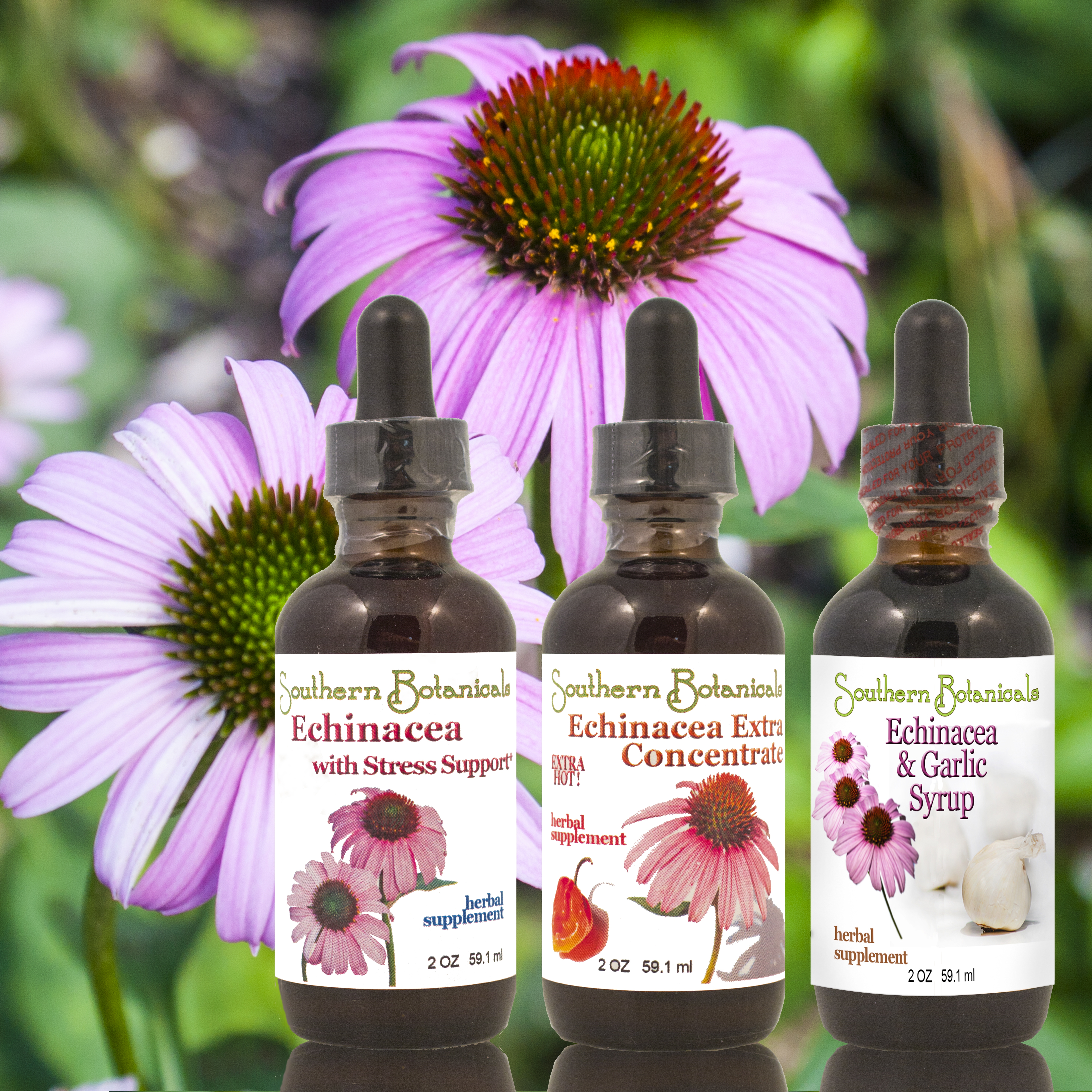 Build your Immune Defense through the changing seasons!
Try one of our Echinacea tinctures! 1-2 droppersful, one to four times a day.
Take tinctures one week on, then take one week off throughout the season
to activate your immune system well, and keep you going strong.
Echinacea with Stress Support includes an adaptogen herb for energy and stamina, so you have more strength to meet challenges when you need it. Take it during the morning or early afternoon, to have increased energy during the day. Avoid taking it close to bedtime however.
Try our other formulas with Echinacea for special uses.

Our concentrated herbal remedies are more intense than many other kinds on the market. We use organic or wild-crafted Echinacea Augustifolia & Echinacea Purpurea in our tinctures, which have the tongue "tingle" associated with real, potent, high-quality Echinacea.