Overview
Oral Support for Healthy Teeth and Gums

Oral Remedy Concentrate is an herbal and essential oil combination beneficial to support healthy teeth and gums. When used daily for a period, it will increase circulation in the mouth tissues, helping to nourish teeth, bone and gums and carry away wastes, and can tighten gums.
Oral Remedy Concentrate contains no sugar or other sweeteners. The nutrient, essential oil and herbal properties in this liquid concentrate absorb directly in the mouth as you swish or hold it in the mouth.
Gum disease and cavities are caused by dental plaque (a sticky, colorless film made of numerous bacteria in your mouth). If this plaque is not removed daily by brushing and flossing, it hardens into tartar within 48 hours. This is more difficult to remove and usually requires a dentist or dental hygienist. Take care of your teeth and gums.
Success Stories
This is the 3rd or 4th bottle of Oral Remedy Concentrate I've ordered and I really like it. Sometimes I have tooth pain and if I brush with Oral Remedy added to my sensitive toothpaste, the pain goes away. I have had two root canals over the years and don't intend to have any more. Using the Oral Remedy has so far gotten rid of the tooth pain and kept me from having to have another root canal. I plan to brush with Oral Remedy on a daily basis. Thanks again! - R.D.
---
I was having problems with my gums and teeth and read a book called Cure Tooth Decay that talked about herbs that are good for the mouth. I searched on Google for more information on some of the herbs mentioned in the book and found Oral Remedy Concentrate which contained all of the herbs I was looking for in a natural formula. I put a few drops of Oral Remedy on a soft kid's toothbrush and brush it in which really helped my teeth and gums feel better. I'm a very satisfied customer! - Joy Matwyshen, The Villages, FL
---
My gums were infected with deep pockets. I did a search on the internet and found Oral Remedy Concentrate on Southern Botanicals website. I have been taking five drops 3 to 4 times a day for the last six weeks. When I went to the dentist today the check up indicated a big improvement. The hygienist was pleased with the results, and I was too. This product has saved me several thousands in prior scheduled oral surgery. Few things that I've used have brought such positive results. The taste is less then pleasant but most effective and I intend to continue the treatment. - S. G. Fort Collins, CO
---
I love Oral Remedy Concentrate! I have a crater size pocket in my gums that causes me pain. I put this concentrate directly on my gums a couple times a week and it makes them feel so much better. I really love this concentrate and don't want to be without it. - S.B.
---
I started using Oral Remedy a couple of years ago when I needed an old, let's call it a prehistoric bridge removed, it had an infection under it. It went away with this product and never has come back. This stuff rebuilds the teeth and gums. Removing and replacing the bridge and crowns would have cost me a pretty penny. - E.J. Clearwater, FL
---
This is very good. I used it successfully to clear up an infected gum. I sometimes use it as a mouthwash after brushing and flossing my teeth. - S.W. San Diego, CA
---
Oral Remedy Concentrate saved my life. I had a tooth which was going abscess and causing me a great deal of pain. It was also starting to enter into the initial stages of gum disease. I began using oral remedy for about a week. At that time I began to notice that my tooth and gum was healing up. A month later and I have no sign of disease and feel great. - D.L. Seattle, WA
---
Just wanted to let you know the Tonic Supreme formula that I made plus the Echinacea and Oral Remedy Formula totally handled a tooth problem that I had. The dentist said I might need a root canal if the pain did not go away. The pain was so intense I felt like I needed to go to Emergency room. To help with that pain I put cayenne powder on the gum. Then I started using all the other formulas including the Oral Remedy in the Waterpik. All of the formulas worked together beautifully and the pain went away and I saved a lot of money and did not have to get a root canal. Just wanted to tell you thanks for doing what you are doing, making the finest herbal products that really do get results. - L.H., Clearwater, FL
---
After 3 days of mounting tooth pain, Southern Botanicals Oral Remedy made me feel human again. Following the instructions I received, I rinsed with a small amount of hydrogen peroxide. Then I took one dropperful of oral remedy, swished it on the opposite side of my mouth from the affected area and eventually directly onto the cavity. Within minutes I felt like the infection had been completely cleansed and the pain was gone. - A.S., Clearwater, FL
---
My daughter, like many teenagers, has had to experience the pleasure of wearing braces. The constant rubbing against her gums. tongue and cheeks was extremely irritating. She started using Oral remedy about a month after getting her braces put on. Because it's a strong formula, she would dilute it with water. It helped with the gum irritation as well as healed the broken skin on the inside of her cheeks.
After getting her braces removed, she had all four wisdom teeth pulled. She rinsed with it along with the solution her dentist had prescribed for her. The cayenne in Oral remedy helped the wounds heal pretty quickly. It made a not so pleasant experience more tolerable. - A.G., FL
---
One of my family members had long-term gum issues and the doctor sent him to a specialist for gum treatment. He was given a plan for over $1000 to treat his gums and when he showed me the plan it seemed expensive and scary with the amount of cutting involved.
He put Oral Remedy on his gums in the morning and evening, or when he had severe problems. After his gums got better he used a few drops of Oral Remedy on his toothbrush for six months and it cleared up. Now he keeps it on his nightstand just in case.
My friend also tried Oral Remedy, shared it with a coworker and others asked about it including her head boss. Yesterday my friend told me her head boss came up to her and said before she used Oral Remedy she was told by her dentist that she couldn't have a deep cleaning done and needed gum surgery.
After using Oral Remedy for a while she went back to her dentist and they told her she didn't need surgery anymore and her gums were back to normal! After that four other coworkers came up to her to report about their success with Oral Remedy and as a result my friend has become more popular at work. - O. L., Tampa Bay, FL
---
I recently went to the dentist for a check-up and upon his examination of the x-rays, he discovered that one of my teeth had developed an abscess, and he spoke of it as though it was in an advanced stage. Although I had not been aware of it earlier, upon his pointing it out I realized that I could indeed feel the pressure in my upper gums and jaw when I bit down. Before pursuing extraction, I decided to try a natural remedy and so, after doing some research, I purchased and used Oral Remedy Concentrate. I use it to rinse every evening, just before going to bed, and sometimes also in the mornings. Almost immediately I could feel the difference! The pressure lessened almost right from the start, to the point that it is now practically non-existent .
After I had used it for a few weeks I noticed that a blister had formed in my mouth, above the tooth, and about a week ago the blister popped, releasing what I assume to have been the toxins that had built up from the infection, the infection that I am confident Oral Remedy helped my body to get rid of.
The reason I had tried Oral Remedy in the first place was that I had read other peoples' success stories of how it had worked effectively for them and I can now say, from firsthand experience: This stuff really works! - H.F. , Clearwater, FL
---
I heard about it from a coworker who's dad is a dentist and she was using it to try to avoid surgery - I have chronic sinusitis so I have problems with the balance of bad germs in my mouth - I use it whenever I need a cleanse in my mouth and even apply it directly to any lesions I get - so far I am impressed I would buy it again
---
I use it as part of my tooth brushing on a toothbrush. Whenever my gums are sore, it clears it right up. -L.W. Philadelphia, PA
---
These statements have not been evaluated by the FDA. These stories are from customer whose individual results vary. This information is for educational purposes only and is not intended to diagnose, treat, cure or prevent any disease. Consult with your health practitioner if you have a health problem
Ingredients
Ingredients (*Organic, +Wildcrafted): Echinacea Augustifolia* and Purpurea*, Bayberry bark+, Oak bark/gall, Tea Tree oil, Cayenne pepper*, Peppermint oil* and Clove Bud oil in a base of distilled water and certified organic GMO-free alcohol..
Contains no sugar, no animal products, no GMOs and no fillers.


Echinacea Augustifolia and purpurea supports active blood cells. They are well-known as herbal immune supporters.



Tea Tree Oil has remarkable properties which make it a powerful herb for teeth and gum health, dissolving organic waste matter. It feels soothing and mildly cooling on application.



Bayberry Root is astringent and stimulates lymphatic drainage which helps support healthy mucus membranes.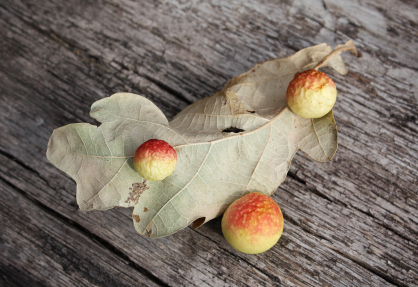 Red Oak Bark & Galls are high in tannins, which are astringent, bitter phytochemicals that have long been used in Chinese medicines to tone tissues.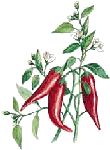 Cayenne gets circulation where it is needed. Cayenne moves blood carrying nutrients to the cells and carrying wastes away.


Peppermint Oil is cooling and soothing as an essential oil.





Clove Bud Oil has been used for centuries and contains beneficial minerals.



---
These statements have not been evaluated by the FDA. This information is for educational purposes only and is not intended to diagnose, treat, cure or prevent any disease. Consult with your health practitioner if you have a health problem
Suggested Uses
Add 1- 2 dropperfuls to 2 ounces of water and swish in the mouth through all the teeth and gums for at least a minute, then spit out. May also be taken undiluted, if desired.
Use 2-3 times daily.
Oral Remedy Concentrate can also be massaged daily into the gums using a cotton swab.
You may use 6 drops of Oral Remedy Concentrate directly on your toothbrush.
Oral Remedy Concentrate is a great short-term alternative to tooth paste.
It can also be used with a water pik for great results. Place 4 to 6 dropperfuls of the formula into a water pik reservoir along with warm water. Use the strongest setting that is comfortable for you to help it reach all areas well. Use daily for a week or two and see how you feel!
Precautions
Echinacea may reduce the effectiveness of medications that suppress the immune system. For this reason, people with an autoimmune disease or people receiving organ transplants who must take immunosuppressant medications, should avoid this herb and product.
People with allergies to plants in the daisy/ragweed family should not take Echinacea unless they do so under the supervision of a health care provider.
In rare cases, Echinacea may cause allergic reactions, ranging from a mild rash to anaphylaxis (a life-threatening reaction accompanied by throat tightening, shortness of breath, and, possibly, fainting).
Discontinue taking Oral Remedy immediately if you experience any adverse reactions.