View Larger Image

Chia Seeds - 1 lb Organic Whole Seeds

SKU: FOOD PRODUCTS.:Chia Seed
Why You Need It
Our organic whole Chia seed is an incredible nutritional powerhouse – a true Superfood. Chia seeds contain abundant calcium, potassium, magnesium, iron, other minerals and fiber, and it is rich in antioxidants. Chia is also higher in protein and Omega 3 oil than any other seed or grain.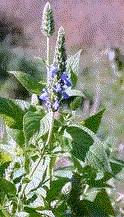 Chia is 40% Fiber
Chia is 20% Protein
Chia is 20% Omega-3 Fatty Acids
Zero cholesterol, non-gluten and non-GMO.



2x the amount of protein of any grain
3x as much antioxidants as blueberries
5x more calcium than milk
2x more potassium than a banana
3x more iron than spinach
Chia is a natural mood-enhancer and gives a burst of energy from its easily absorbed vital nutrition. Great protection against stress!
Chia is easy to use and is very stable. Whole chia seeds can be stored unrefrigerated for up to two years without loss of quality or nutrition.
Mild in flavor,Chia seeds can be used stirred dry or soaked into smoothies or yogurt, sprinkled on salads and vegetables, mixed into desserts, soups, sauces, salad dressings, main dishes, even used in preparing breads, cakes and crackers for either a raw diet and cooked. Soaked chia exude a thick gel which adds moisture to foods and acts like an egg to help ingredients stick together. This quality is great for making non-gluten cookies, muffins and breads to retain a moisture.
Chia was a staple food of the ancient Aztec, Mayan and Incan cultures. "Chia" was actually the Mayan word for strength. Used for endurance, strength and energy, Chia was carried by runners in a pouch along with a gourd of water for nourishment and hydration.as they crossed miles on foot to deliver official messages. The seeds can absorb 9 times their weight of water in under 10 minutes so help athletes retain hydration and electrolytes.. These little black and white seeds have been rediscovered and are now filling the need for powerful healthy nutrition in the 21st century.
Chia seeds bulk up in liquid, then the gel works like an incredible digestive system broom, sweeping through your intestinal tract, helping dislodge and eliminate old accumulated waste in the intestines. Many people find their bowel movements also become more regular when they eat Chia seeds.
If you have health challenges or just want more energy, Chia seeds are the superfood for you!
Success Stories
These statements have not been evaluated by the FDA. These stories are from customers whose individual results vary.
This information is for educational purposes only and is not intended to diagnose, treat, cure or prevent any disease. Consult with your health practitioner if you have a health problem
Chia Seeds for Omega-3 Fatty Acids
ďI am a vegetarian. I sprinkle them on my food to get my Omegas! ~ R.G., MO
Recipes
Chia seeds can be sprinkled into liquid or semi-liquid ingredients, and left to stand for 5- 10 minutes to gel and thicken. IT can also be eaten dry by the spoonful - but follow with a cup of water, juice or tea for it to absorb instead of your tissue fluids.
OR you make a loose Chia gelatin ahead to store for daily use. This will stay fresh in the refrigerator for up to two

weeks. Take 3 tablespoonsful a day straight or add to foods and recipes.

Mix 1/3 cup of seeds to 2 cups of water. Wait 10-15 minutes, mix again. Place in fridge.
Recipes
Mexican Lemonade or Limeade: "Chia Fresca"

10 oz. pure water
2 Tablespoons of Chia seeds
Juice of one lemon or lime
Sweeten with stevia or honey
Mix all ingredients in a glass. Let stand for 10 minutes till Chia thickens in the mixture a bit. Stir again, and drink!
Delicious Quick Cereal for One Person

2 Tablespoons Chia seeds
4 oz raw milk or almond milk or coconut milk
Banana, apple, papaya or berries
Optional: Sweeten with maple syrup, honey or stevia to taste
Optional: Add 1 Tablespoons Hemp Hearts or ground almonds
Stir Chia into milk, add sweetener and fruit. Stir and let set for about 10 minutes. Enjoy!
Salad Dressing: Add a tablespoon of Chia to any salad dressing, mix, let set 10 minutes, then stir well. Chia adds body to your homemade salad dressings instead of using additives like guar gum.

Soups: Add Chia gel by the spoonful to any soup at the end of cooking for body and added nutrition. Omega 3 delicious richness!

Meatballs: Add 2 Tbs or more ground Chia seed instead of bread crumbs and eggs to meatballs. Your meatballs will stick together fine and be much more nutritioous! OR add Chia to an egg and mix in, if you prefer.
A Nutritious Pudding Snack or Dessert

1/4 cup Chia seeds
1 cup almond milk or raw milk or coconut milk
1 banana
2-3 dates, pitted
a few pinches cinnamon
a pinch of salt
optional: top with chopped fresh fruit or cocunut flakes
Blend dates and banana in a food processor or blender with the milk, cinnamon, and salt. Put the chia seeds in a bowl and pour mixture over the chia seeds. Stir well. Let soak for 10 minutes until thickened, or cover and soak in the refrigerator overnight.
Stir again before serving. Optional: Top with fresh fruit and more cinnamon.