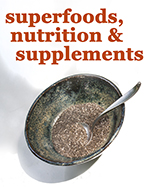 Nutrient-Dense Foods Are Your Best Choice for Health!
We want you to enjoy the wholesome taste of real food, and the health benefits!
instead of processed foods, which rob your body of nutrients and make you feel low-energy, you can eat superfoods and natural foods to give your body back what it has been missing.
Improve your vital processes and boost absorption of vital nutrients, cleanse your system of accumulated toxins, lose weight, and feel more alive!