Mother Nature's Amazing Gift of Health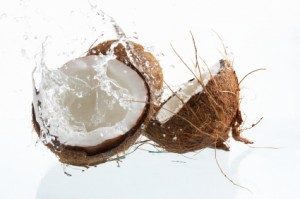 I have been a consumer of coconut oil for a few years now, and I'm still learning of the many health benefits it imparts. I've been eating raw coconut oil as a substitute for processed vegetable oils, and for use on my hair and skin, as well as for a boost to my metabolism.
Now that I know how incredibly valuable this gift from Mother Nature really is, I'm eager to share with you what I've learned about the myriad uses for coconut oil.
Improve Your Energy with Coconut Oil  
Ever get worn out during an exercise routine and have to stop?  The fatty acids in coconut oil known as medium-chain triglycerides are an amazing source of quick energy.  Add coconut oil to your morning smoothie or pre-workout drink.  The fatty acids in coconut go directly to the liver and are burned as instant fuel.  Researchers found that these medium-chain fatty acids do not get stored as fat because of this rapid utilization.  This is unlike other kinds of fats that the liver sends directly to storage, that we hate as it bulges on our waistlines and hips!
Not only do you get more energy from Coconut oil, it causes more fat-burning by inducing thermogenesis (creating heat in the body). Your metabolism revs up, and in this way, the oil from coconuts actually assists your exercise program!
More good news! Coconut Oil Is Truly Different! Coconut oil has also been proven to support healthy thyroid function, not inhibit the body's thyroid metabolism like most vegetable oils do.
Here's a fascinating bit of history:   In the 1940's, farmers tried to use coconut oil to fatten up their animals, only to have their plan backfire. They ended up with lean, active cattle with increased appetites!   So next, the farmers used an anti-thyroid medication, which did make the livestock fat while eating less food, but they dropped it when it was found to be a strong carcinogen.
By the late l940s, it was found that the same antithyroid effect, causing animals to get fat without eating much food, could be achieved by using soy and corn as feed. Sound familiar? Our entire mid-west is planted with soy and corn to feed the cattle raised for our supermarkets and restaurants! Meanwhile soybean oil and corn oil have been promoted heavily as healthy cheap oils, although they inhibit the thyroid, slow metabolism, and promote weight gain, while coconut oil was maligned and replaced almost entirely in our commercial and home use as food.
Beauty, Inside and Out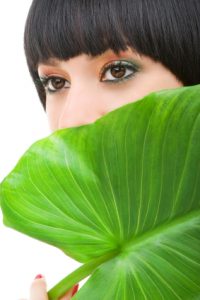 Coconut oil is known for skin penetrating quality, so it is a superb moisturizer for skin, hair and nails.  You can use it over your whole body – on the face and hands to smooth skin and prevent wrinkles, or to soften dry, rough spots like elbows and feet. It is great to remove makeup without chemicals!  Coconut oil is also wonderful as a personal massage oil. It is perfect for love-making – and even for vaginal dryness. It is a light oil, slippery-smooth and doesn't stain fabrics.
One of our enthusiastic and faithful customers, beautiful Amy, lives and swears by our Coconut Oil in her professional use as an aesthetician.  She said she loves to share her beauty tips with other women.  Amy uses premium virgin coconut oil from us exclusively in her facial massages.  She says our coconut oil is so great, she won't use anything else.  Some people have sensitive skin, and Amy knows that this coconut oil is safe on all skin types.  She knows she can always trust it.  Plus she loves that it's rich with nutrients for anyone's skin.  She uses it on her own face as a moisturizer.
Amy shared with us that for an extra benefit, she uses coconut oil before shampooing her hair.  Her favorite thing to do is rub it into her scalp and then out to the tips of her hair and leaves it on 20 to 30 minutes, or overnight.  After only one shampooing, Amy says her hair is unbelievably soft and shiny.  You can also use it  as a leave-in conditioner and hair smoother: just rub a pea-sized drop of coconut oil into your palms and then scrunch it into your hair. Amy's lush and long, wavy red hair is a testament to her favorite beauty regimen.
Testimonials
It worked wonders on my hair.  I've had problems with dry, straw-like, brittle, frizzy hair.  (I wrecked my hair with dye chemicals.)  I tried all kinds of conditioners.  Nothing worked.  Then just days ago, I put a pea-drop of coconut oil in my hands and rubbed it all over my hair and slept with it in.  The next day after shampooing, my hair was softer than it's been in years! And smooth and silky.  I almost can't believe it was that easy! D.

I massaged a bit of organic coconut oil onto my face and neck. I loved how my skin absorbed it right in so I thought I'd try a bit of an experiment and use it for two months. Wow, I will never go back to day creams! Coconut oil has softened my skin, made it clear, helps with wrinkles and contains no chemicals or additives. It's amazing! K.
Health Tip
Get out in the sun for a short time every day! Vitamin D is now being proven  to prevent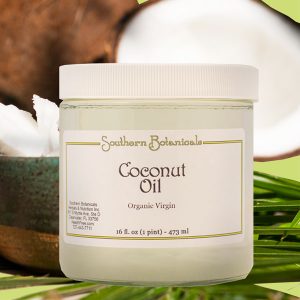 and even reverse cancer of the breast , colon, ovary and non-Hodgkin's lymphoma and several others. University of San Diego studies have shown that this "forgotten vitamin" is totally essential to health and well-being. At blood levels well above those that prevent rickets (we learned about that in school, remember?), Vitamin D also prevents osteoporosis, hypertension, Type I diabetes, pregnancy outcomes, cardiovascular disease, periodontal disease, and increases resistance to flu.
You need this vitamin, which is free and universally available! With 15 minutes at noontime of sunlight over 40% of your body, and good fats in your body to help absorb it, you will make enough Vitamin D to drastically improve your health. The elderly and compulsive computer rats are in serious danger health-wise without it. People with tanned skin or naturally darker, will need more time in the sun to make enough Vitamin D for good health. It's deficiency is epidemic in our society.
Sunlight is healthy for us in more ways than we really understand. We do far better when natural sunlight is absorbed through the eyes too – this makes our our internal clocks work better for sleep and awake cycles.
The Coconut Oil Miracle by Bruce Fife, C.N., N.D.
I am convinced that Dr. Fife is an unparalleled expert on the many uses of coconuts for nutrition and health.  In his book you'll find answers to… … the real science behind FATS.  What are saturated fats?  Trans fats?  What is really healthy about cholesterol?  The mystery about fats is unraveled in a simple way so you can really understand it once and for all.
You will also find out what coconut oil can do for various health problems. Dr. Fife gives a nutrition plan with dozens of delicious recipes  Dr. Fife gives a nutrition plan with dozens of delicious recipes that will make it easy to try coconut oil and incorporate it into your daily life.
*These statements have not been evaluated by the FDA. This information is for educational purposes only and is not intended to diagnose, treat, cure or prevent any disease. Consult with your health practitioner if you suspect you have a health problem.