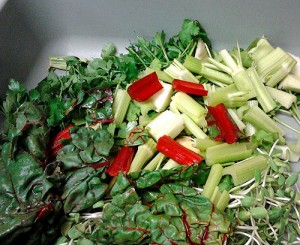 We wanted to share some tips on how you can make fresh juice with a high powered blender instead of a juicer. Freshly made organic juice is a great way to get extra energy, a powerful nutrition boost and help your body clear out toxins and other waste while cleansing. Using a juicer is one option, but we use a technique that takes about as much time as it would to make a homemade meal and you just need a few items you already have at home, a high powered blender like a Vitamix and juice bag.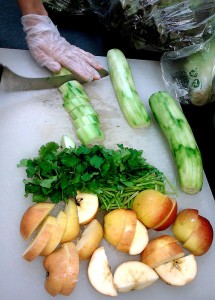 Tips on juice ingredients: Make sure you select fresh, organic fruits, vegetables and herbs that look healthy. Apples make a nice addition since they help add a little sweetness to the juice and balance the stronger flavor of leafy greens. Celery, cucumber, and ginger are good to include. Herbs such as cilantro, parsley and sprouts and greens/lettuces provide a variety of flavor. We always add our Vital Nutrition Plus powder to juice for a power-packed nutrition boost. Finally, make sure you put love into your juice, it really does affect the quality and flavor more then you'd think!
Tips on blending the juice: Fill the blender about halfway with clean safe water, distilled water is best. Add a few handfuls of ingredients to the blender to start with and slowly turn it up from low to maximum, keeping it covered. Keep adding ingredients a handful at time until all is well blended.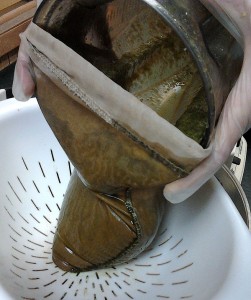 Tips on squeezing the juice once blended: Put the juice bag on the side of the blender by the pourer with your thumbs on the side by the handle and other fingers pressing the side of the bag against the blender so no juice will spill. Put juice bag in a colander which is placed on top of a large container and slowly pour the juice into the bag. Once all juice is poured in, fold the top of the bag over and squeeze out as much juice as possible. Put pulp in a container for compost or you can use it to make raw dehydrated foods like crackers.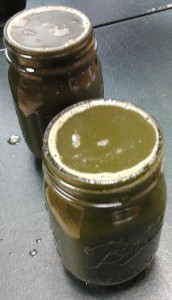 Final tips: The juice is foamy after blending; scoop the foam off the top before pouring into a cup or glass jar to store in the fridge for later. Adding a little bit of Celtic Sea Salt to the juice helps to bring out the flavor and adds vital minerals. Vital Nutrition Plus is added at the end for even more nutrition and energy. When storing juice for later, using glass mason jars with the juice filled to the very top and sealed will keep in the refrigerator for a couple of days fresh.
Celtic Sea Salt and Vital Nutrition Plus are available on our website.